World-class products and real world solutions
Innovative Network Solutions (INS), located in Plymouth Meeting PA, provides high quality, cost-competitive materials for voice and data communications networks. Founded by Bill Cahill, who has served the industry for 21 years, the company is dedicated to providing excellent customer service in a friendly environment.
Our name reflects our mission; providing Innovative Network Solutions for a wide range of applications. We supply popular leading edge products on a timely basis. However, many networking challenges can't be met by products found in catalogs. Our experience helps us to suggest imaginative solutions enabling our customers to realize their goals and those of their clients. Please visit our custom products page to see how we address special applications.
Our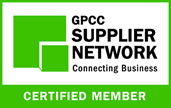 resources are extensive: from products we stock (or produce in house), components engineered and produced at one of our many US manufacturers, or a process that would best take place overseas, we have the capability and expertise to get your job done the way you want it done!